Green Magic
Shamanism is an ancient and spiritual medicinal tradition, still practiced in tribes and indigenous communities across the world, based on the belief that healing has a spiritual dimension.
At Shamanica we apply this belief to our botanicals, by exploring the intersection between regeneration, and the ancient principles of shamanism, Ayurveda, and Aromatherapy, using wild-crafted pure & organic carefully selected ingredients, creating unique formulas that are soothing and nourishing from the inside-out. Fusing spirituality, cosmetic science, and the need to integrate mind-body&soul as a whole. for a deeper, soulful experience.
Beyond Skin
Our range is created with intent to address multiple skin and body concerns, whilst delivering high performance results empowering one's physical, mental and emotional well being. Each ingredient serves a critical purpose in the healing process. And with fewer ingredients, you're getting a higher concentration of pure and vital nutrients to genuinely feed your skin, provide optimal skin immunity, re-balance troubled complexions and address the signs of aging where they begin. We let our ingredients speak for themselves in their purest, rawest, boldest form. Natural nutrients means ingredients your body can recognize to feed and repair your skin.
Hairbloom Oil
Shamanica hair-bloom oil is a powerful regenerative formula crafted using the principles of Ayurveda and Aromatherapy. This 100% organic formula is infused with a range of vitamins and essential oils and is proven to increase cellular metabolism in hair follicles to stimulate growth. A unique blend of ancient wisdom and modern-day lab innovation, Shamanica hair-bloom oil cares not just for your hair but for your overall wellbeing.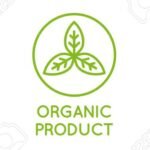 Clean Product
We are, and always will be, 100% free of any and all chemicals, including synthetic preservatives,
parabens, GMOs, artificial scents, colors, and dyes.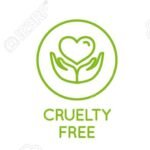 Cruelty-Free
We love our planet and everything in it. From sustainable ingredient sourcing to recyclable packaging
we're committed to protecting our environment and biodiversity. We love all that is alive, no animal testing.